"Women are agents of peace" — Enugu state's First Lady calls for prayers over insecurity
---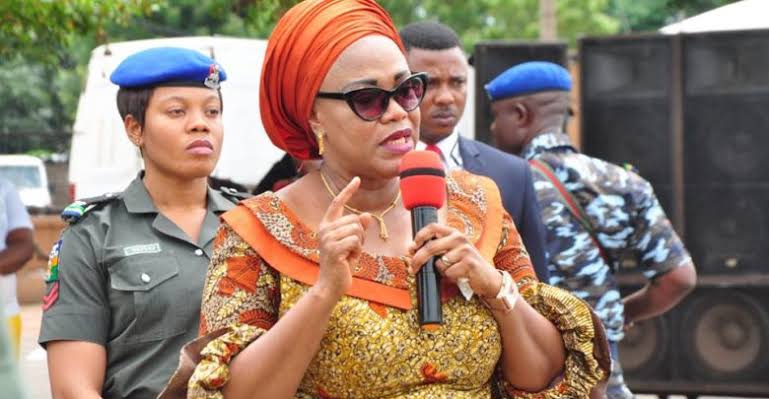 The wife of Enugu State Governor, Mrs. Monica Ugochi Ugwuanyi, has urged women to pray strongly for the intervention of God in the country's security and economic challenges in recent times.
She made this call at the state's monthly prayer session held at Michael Okpara Square, Enugu.
Mrs. Ugwuanyi emphasized that the key to handling the nation's challenges is prayers, admonishing women and mothers to keep praying and watching over their homes and children.

She maintained that women's noble contribution and dedication through prayers and exhibiting good virtues will go a long way in bringing changes and solutions to Nigeria's issues. 
"We have to sit up. Women are for prayers, some of our husbands do not have time. Women are agents of peace", she added.
The religious event also witnessed prayer and praise sessions as well as distribution of items to the women present by the state's First Lady. 
---